ChatGPT 4 SEO + Google Scraping
* FREE Beta Launch (No SIgnUp + No credit card, OpenAI API costs apply)

Modern ChatGPT UI (free)
Use ChatGPT 3.5 or GPT-4 in a modern chat interface
Auto synchronizes with the "real" OpenAI ChatGPT
Or use your OpenAI API key (get your API key here)
Includes a "short term" prompt library
Use prompt variables
Run prompt chains
Scrape tabs, urls, google
Scrape Google using keywords
Cheaper than ChatGPT Plus
Chat history
Save chat output as file
Claude v2 ready

Prompt Chain Library (free)
Large "long term" prompt library with 1000s of prompts
Find a prompt or prompt-chain using a keyword search
All our prompts are checked by professionals. No low quality prompts.
Copy prompts easily into our "short term" prompt library – for direct use in our ChatGPT UI
Create and save your own prompts and prompt chains
Share prompts or prompt chains with others
Some prompts can be used with the "real" ChatGPT

Firefox & Chrome Plugin
Scrape Google using your own IP directly in your browser
Pull content from any opened tab into your prompts
Access any URL
Scrape Google using keywords
Scrape on the level of html code
Extract elements from html like H1, H2, H3, titles, metas, etc
Build your own SEO onpage reverse engineering engine
Send commands from ChatGPT to your browser (Agents)

Mass Blogging (coming soon)
Generate SEO optimized blog posts using prompt chains
Autopost to WordPress (scheduled)
Manage & edit all your content online
See LSI & competitor keywords and SEO optimization scores alongside your articles
Individually change the logic behind the prompt chains that auto-generate your content
Generate mass posts using GPT-rewritten mashups of your competition or already ranking articles
All your content needs under one roof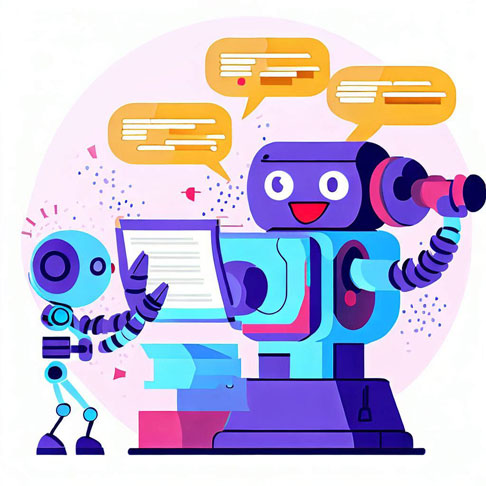 Lots of FREE stuff
We currently offer a lot of FREE technology for you to play with! Explore both our modern ChatGPT UI and our prompt library and see how far you can push the limits of ChatGPT 3.5 and GPT-4.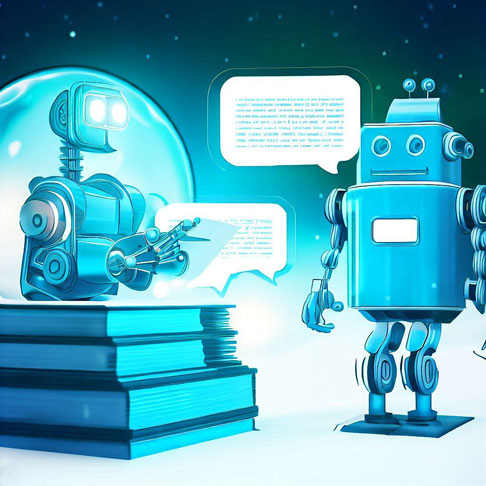 Prompt Library
Prompt libraries most often suffer from these annoying problems:
1. Low-quality prompts: It's challenging to find a good prompt for your specific use-case.
2. No options to create and save your own private prompts.
With us, this is history. Enjoy a FREE and powerful prompt library right at your fingertips.
Our prompts and prompt chains can utilize prompt variables and work seamlessly with both our internal ChatGPT (3.5 & GPT-4) and the real ChatGPT.
Moreover, our prompt library is fully functional on mobile devices.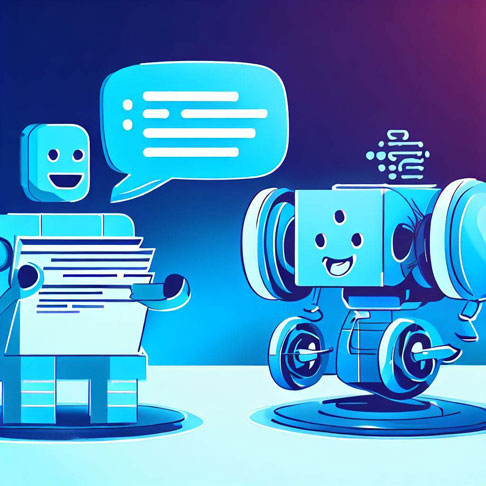 ChatGPT for Online Marketers
ChatGPT is not designed solely for Online Marketers. It lacks several essential features, such as access to a sophisticated prompt library and seamless integrations with scraping or posting solutions.
Additionally, easily repeatable processes or automations are also missing.
However, we've got you covered! With us, you can have all your content creation processes under one roof. Utilize our mass content builder to quickly generate content based on scraped data from your competition.
Then, instruct ChatGPT on what to do with this content, such as posting it to your WP domains.
SEO since 2008 🦖
Yes, that's us: Matt & Alexey, some time in 2014 somewhere in Bali when AI was not yet a thing. Just let us help you a little bit with your AI needs and use our brains AI solutions to grab a bit of the AI-cake.
Matt (right): German guy in his late 30s. Never worked an actual job and claims that 99,99% of his savings are actually from some SEO-related stuff 😀
Alexey (left): A seasoned Russian developer who "escaped" the coldness of Siberia and now lives in an undisclosed location. He can do ANYTHING – as long as it's coding ⛄
GPT-4 (not seen in the picture): Currently working 25 hours each day.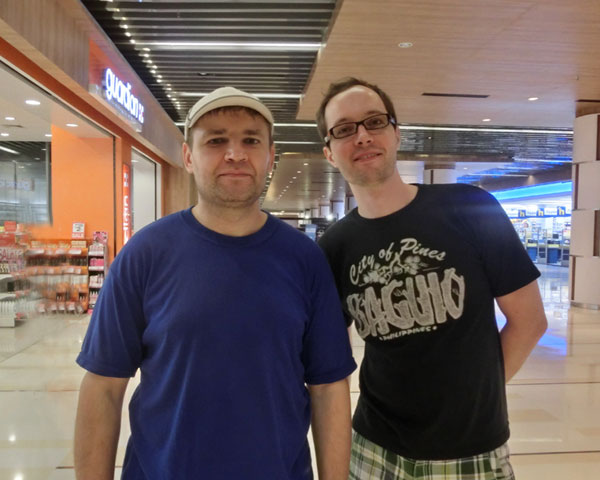 "No fake reviews here (yet). However, you can check out our Facebook group for more authentic feedback by clicking on Elmo"
Anonymous
Don't escape yet!
Just 2 clicks to …
* Yes, FREE until further notice (No Signup + No credit card, OpenAI API costs apply)